Bluebell Lampshade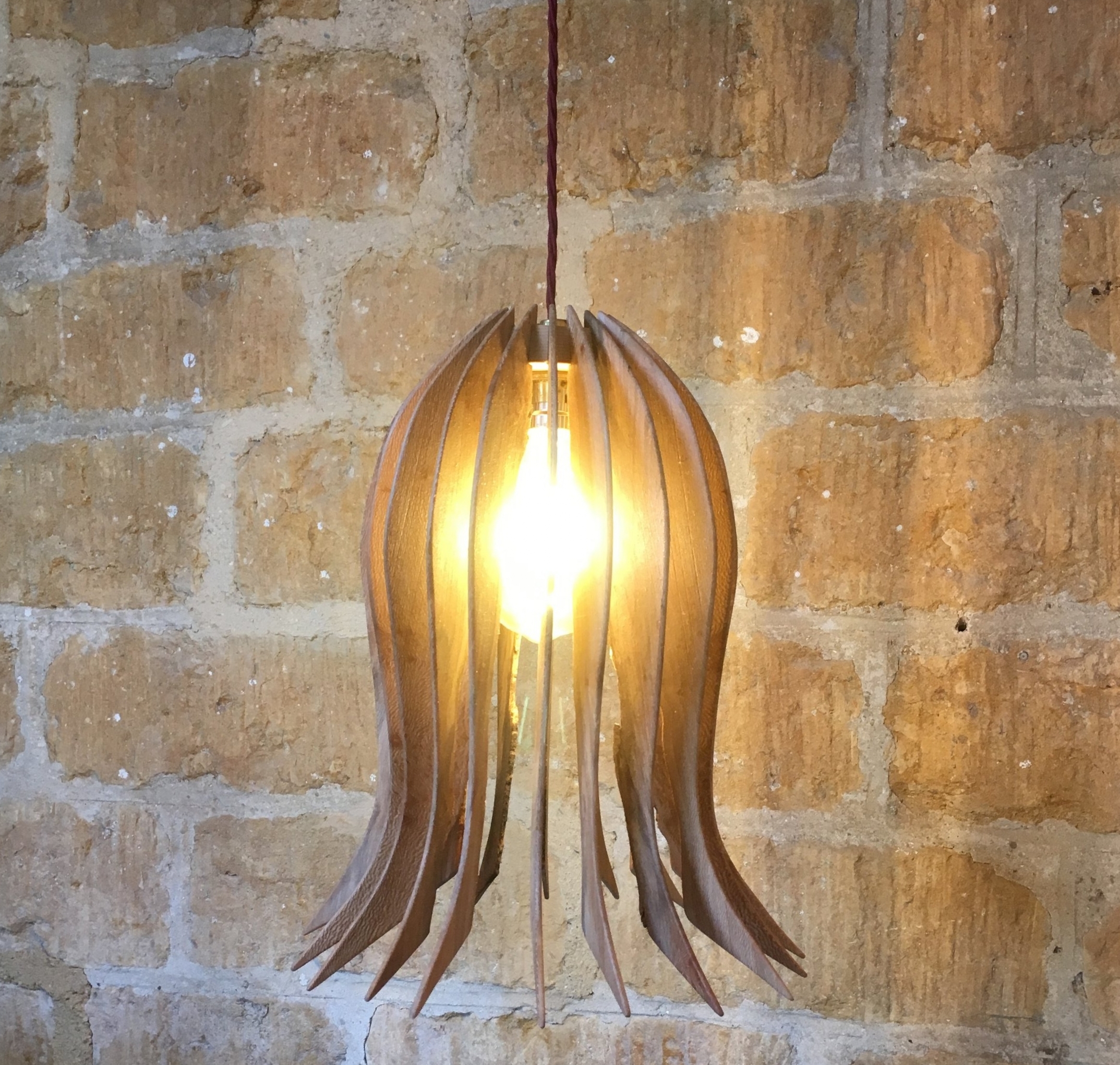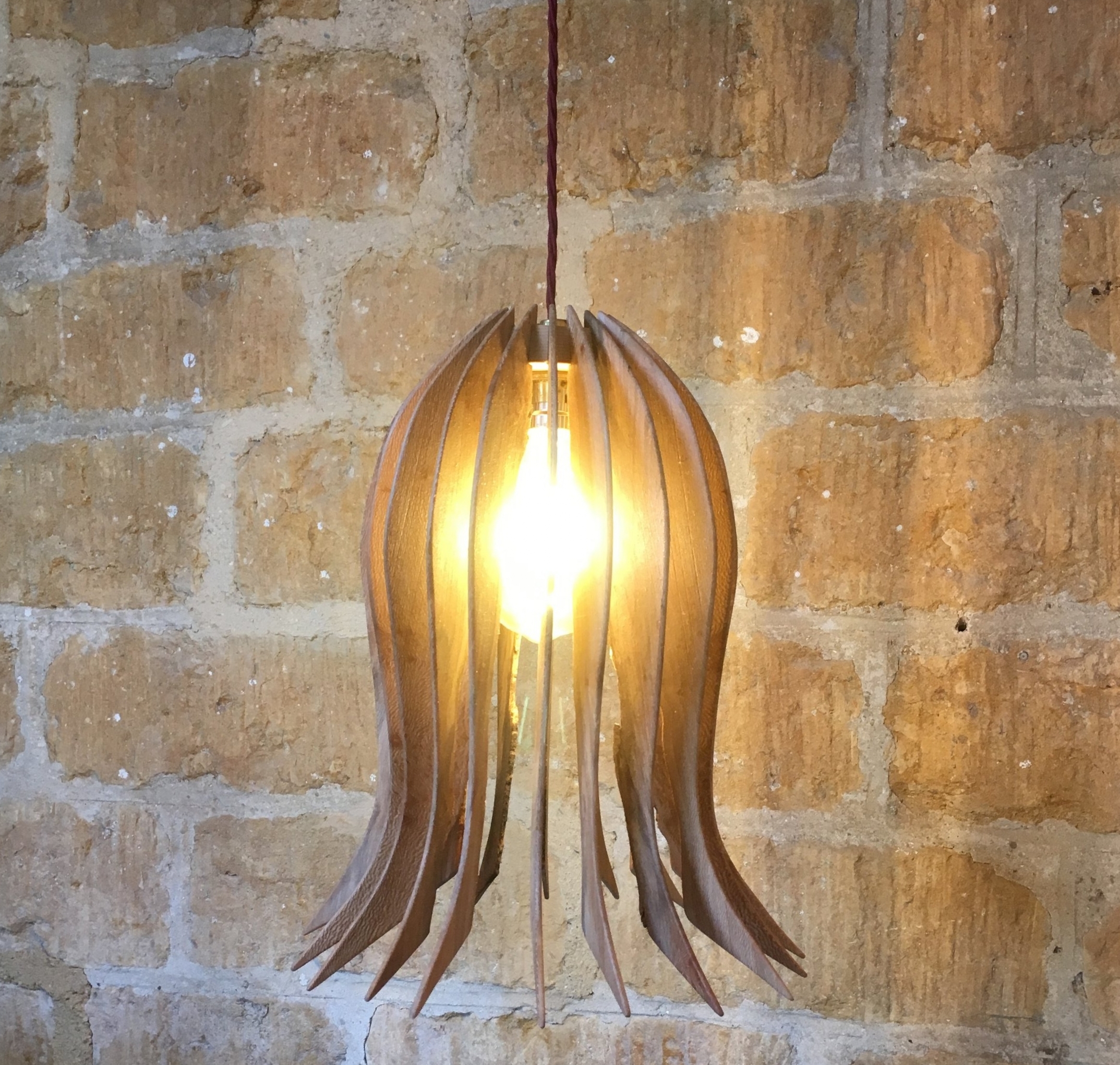 Bluebell Lampshade
Influenced when rambling through forests in spring by the shape of the delicate English bluebell.
Uses the waney edge off cut from our furniture. Naturally beautiful raw edge left in the middle of the shade.
400m tall x 300mm diameter Not supplied with bulb, fitting or wire, please see 'lampshade fitting kit' item on shop.